THIS IS THE LAST YEAR OF RECORDING
In 2002 a British & Irish vascular plant atlas, the New Atlas of the British & Irish Flora, popularly known as Atlas 2000, was produced by the Botanical Society of Britain & Ireland based on recording undertaken between 1970 and 1999 (which, of course, included our surveys for A Flora of Norfolk). Recording is currently being undertaken for the period 2000 to 2019. In Norfolk, the Flora Group has been engaged in this recording throughout the period and progress by 10km square is shown in the figure below. The darker the colour, the greater the number of species recorded relative to recording for the earlier period. Squares marked with dark green or black dots have equalled or surpassed the earlier period. There are still some data in the pipeline so the figure is not quite up to date but it still gives a good idea of the state of play. We will update it when there are any changes.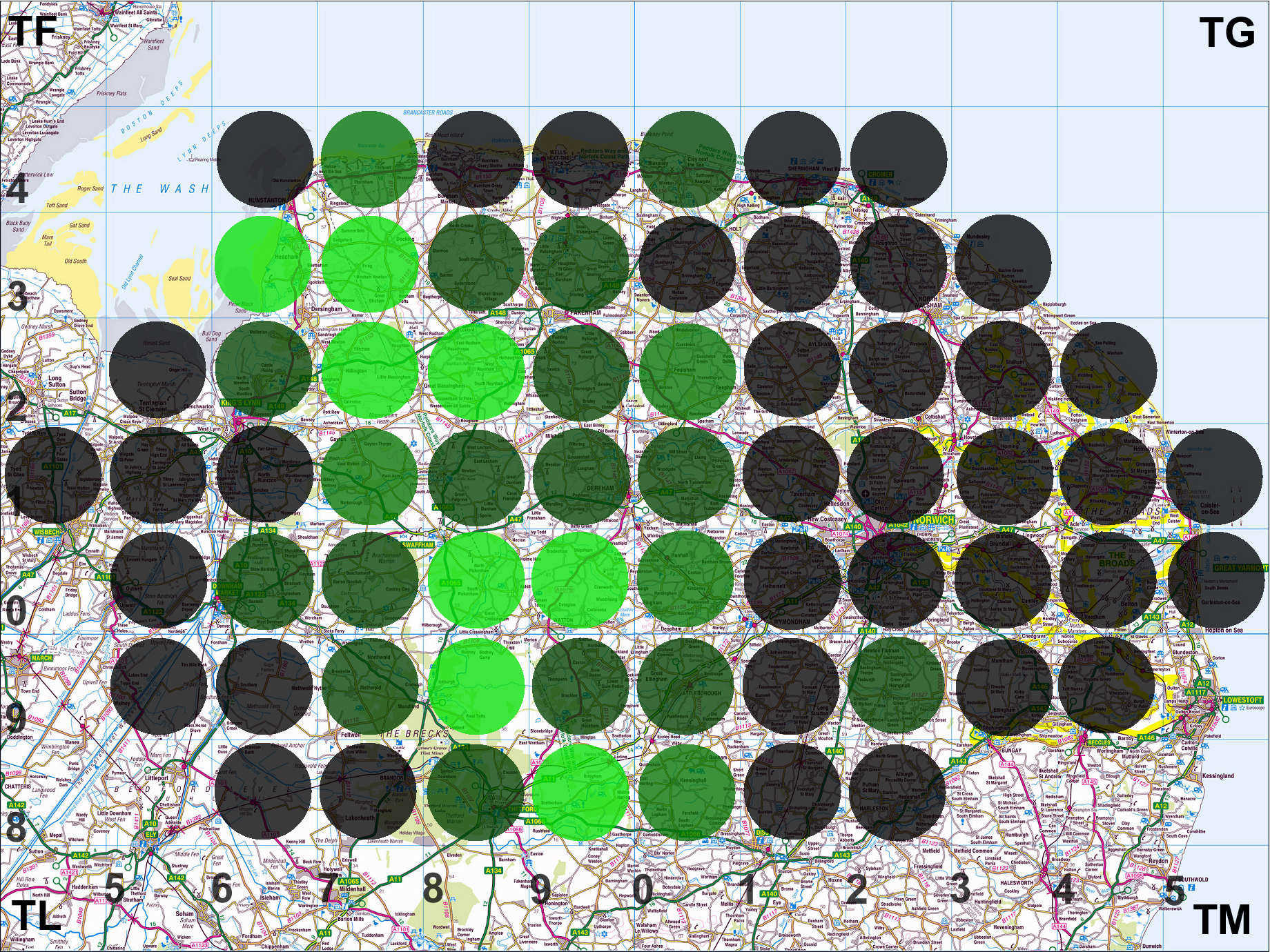 Last updated 29th September 2019. Download as pdf file
Recording can be focused at a finer scale by selecting tetrads (2km x 2km squares) that particularly need work and progress at this scale is illustrated by the figure below. Similarly, the darker the colour, the greater the relative number of species recorded. White squares have had fewer than 10% of species re-recorded since 2000.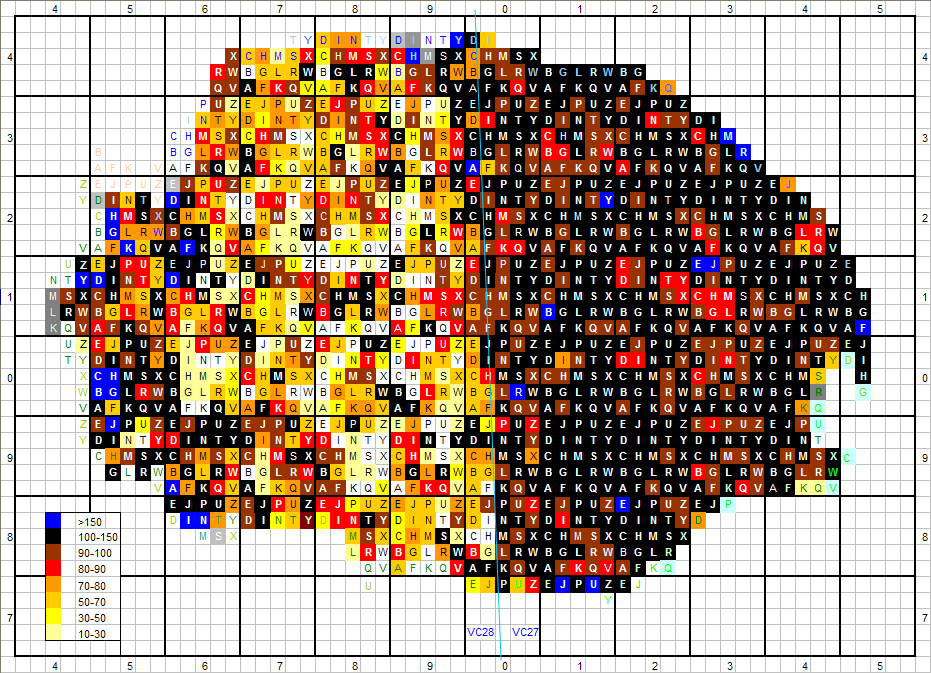 Last updated 29th September 2019. Download as a pdf file
If the species counts are viewed at the 10k level, 2k squares within the 10k square could be targeted by habitats where indicator species are missing from the 10k list. Also individual species can also be targeted and we are working towards this approach, so keep an eye on this page.
More help would be much appreciated and if you would like to take on one or more tetrads in the final year please contact the vice-county recorders (see the website footer).
Reference: Preston, C.D., Pearman, D.A. & Dines, T.D. 2002. New Atlas of the British & Irish Flora, Oxford University Press